Restorative Dentistry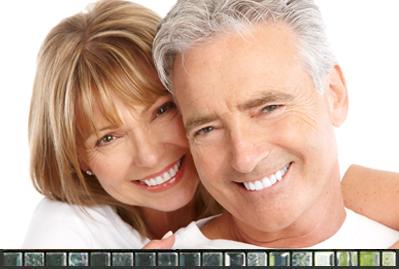 Composite Resin (tooth-colored) Fillings
If you're embarrassed about your smile because of decay or dark fillings in your teeth, you may be a good candidate for composite resins. A tooth-colored plastic mixture, composite resins can restore teeth to an attractive, healthy state. Composite resins represent several advantages over traditional silver, or amalgam, fillings.
Because composite resins are not made of metal, we can blend and mix shades to find the perfect color to match your natural teeth. This means only you and your dentist will know you have fillings. Another pro is that the tooth/composite bond actually supports the remaining tooth structure, deterring breakage and insulating against temperature changes. Composite resins allow us to keep more of your natural tooth structure intact than amalgams. We believe in conservative dentistry; the more natural tooth structure you keep, the better teeth you will likely have in the future.
Composite resin fillings have limitations if they become too large or if the underlying tooth structure is fractured. In certain situations, Dr. Quintero may recommend another type of restoration that is longer lasting than a filling and provides more protection.
Crowns
Compared to fillings which just cover a small portion of a tooth, a crown (or cap) encases the entire visible portion of a tooth. In effect, the crown acts as the tooth's new outer surface.A dental crown is used when a tooth is broken or decayed to such an extent that fillings aren't able to repair the problem. The crown is able to provide a protective shell around the damaged or decayed tooth to strengthen it, as well as to improve the appearance of the tooth. They can also help restore a tooth to it's original shape, are used commonly for teeth that have been broken. While crowns come in different materials, the most common crowns typically have some mixture of porcelain in them to give them a look and feel similar to a natural tooth.
Inlays and Onlays
Dental inlays and onlays are a more conservative approach to tooth restoration than full crowns. The are used to repair rear teeth that have mild to moderate tooth decay, or for cracked teeth where the damage does not warrant a dental crown. Porcelain, composite resin and sometimes gold are used to create inlays and onlays. Inlays refer to those procedures where the bonded material limited to the center of the tooth, while onlays refer to those procedures where the bonded material can extend further to one or more cusps of the tooth.
Full-Mouth Reconstruction
When disease, decay, or damage wreck a smile, a patient may feel embarrassed about seeking professional help. Our office welcomes patients with broken-down smiles. We applaud you for taking a step toward reclaiming a strong and healthy smile for a healthier life! You'll feel better emotionally and physically when you have a comfortable, beautiful smile to share with the world.
Sometimes a few crowns, fillings, or replacement teeth aren't enough to completely restore dental health. When you visit, the dentist will evaluate your teeth, gums, and soft tissues, as well as your occlusion how your teeth fit together when you shut your mouth. We will take X-rays, intra- and extra-oral images, and possibly a Panorex image to provide us with detailed information to create your full-mouth reconstruction plan.
We will also talk with you about your concerns. Do you have pain? Does dental work make you nervous? What do you want to achieve from your dental work? The dentist will address your concerns and present a plan to restore your optimal oral health. We will explain our suggestions, your options, and the time and financial commitment involved.
We may recommend fillings, crowns, inlays, or onlays to restore teeth. Crown and bridgework, partials, dentures, and dental implants offer exciting, lifelike solutions to replace missing teeth. Orthodontics, oral appliances, and other treatments may help your unique situation, as well. We sometimes work with specialists in an interdisciplinary approach to ensure that patients receive the treatment they need. Our goal is to deliver the smile you want, then help you maintain it for life. Call today to reserve your full-mouth reconstruction appointment.