Cosmetic Dentistry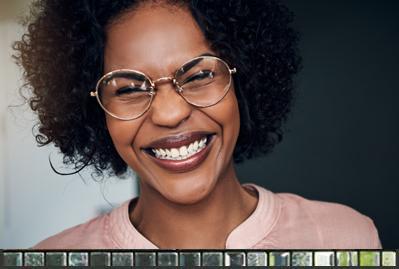 Porcelain Veneers
Veneers can transform a smile in as few as two dental visits. Handcrafted from durable porcelain, custom shaded to blend with your existing teeth, veneers are semi-translucent shells that your dentist can permanently bond to your front teeth. They will completely transform your smile and they may change your life!
Porcelain veneers can mask stained, chipped, cracked, worn, or otherwise damaged teeth in the smile zone. Veneers can also close gaps and cover misshapen teeth. They change the appearance of a smile by altering color, shape, size, and overall appearance of teeth. Dental patients all over have experienced more confidence and success through smile makeovers with porcelain veneers.
Professional Teeth Whitening
We offer Zoom! Whitening in our office and Opalescence for at-home whitening.
Cosmetic Bonding and Contouring
If you have a chipped, slightly misaligned or otherwise imperfect tooth that needs cosmetic restoration, Dr. Quintero may suggest one-appointment bonding. He can apply a composite resin, shaded to blend with your tooth's color to rebuild a pleasing shape to your tooth. In just one visit, you can enjoy a beautiful new smile! Cosmetic bonding can be a viable, affordable alternative to porcelain veneers, but it lasts only 5 to 10 years with proper care. Bonding will not discolor as your natural tooth enamel will, so touch-up whitening may be required to keep your natural teeth the same shade as the bonded area.
Smile Makeovers
This is when all aspects of an individuals smile are evaluated, analyzed and discussed. Treatment involved is highly individualized based on the desires and opinions of the patient. For example, a patient may choose to have his teeth whitened, have veneers placed or have a new crown fabricated to replace an old, unsightly one.